Report of Earth Caravan Support Projects 2015
Earth caravan 2015 contributed a total of about 608,000 Yen(about USD 5,400) to Syrian refugees, Gaza, Rwanda, and Nepal. We had received 590,990 yen(after expenses) from the contribution of 135 exhibitors of each Earth Caravan 2015 events. We appreciate very much all of contributors and participants of the event.
【1】For Syrian refugees (€1500)
We supported through 2 organizations that participated in Earth Caravan Austria.
(1) We supported a Christian Church which is accepting Syrian refugees.
Hans Jürgen Deml
From Pastor Hans J Deml
Thank you very much for supporting "refugee home" that we operate. We could bring them here warmly because of your help. Currently we have 15 families, with 8 children The ages are between 2 to 14 years old.l
They had evacuated from Israeli military attack in Gaza into Syria. They were living in Syria after their village was destroyed again. Their house in Syria was destroyed.l
One of their daughters was killed by a bombing in Syria, and one of the mothers died during the evacuation in Turkey. They had a long and dangerous 6-week journey. It began with taking a boat to Turkey, and through Balkans countries by bus and foot. They are now, accepted as refugees, and their children are permitted to go to school. l
Hans Jürgen Deml
To the church of gospel revival (Vienna)
Representative : Pastor Hans J Deml
※The Earth Caravan Vienna is collecting winter clothes for refugees.
【the upper photo】pastor Hans Jürgen Deml (right) with a Syrian refugee
【the lower photo】Syrian children who arrived a peaceful place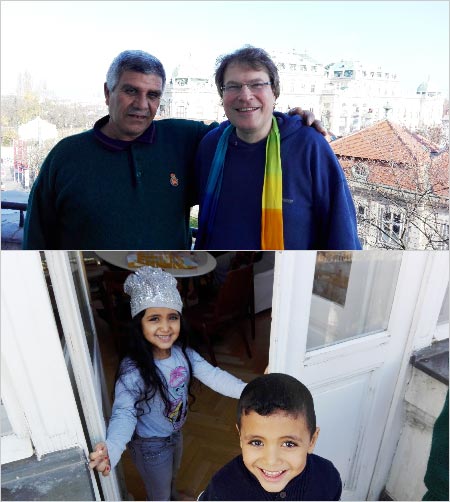 (2) We also support activities of The VINDEX PROTECTION that supports legal and psychological needs besides life support.
From Peter Mennel
We had support for 30 more families from Syria because of Earth Caravan. When I think about you I feel a deep spiritual connection with you. Thank you very much !
Dornbirn refugee center (Vindex Protection)
Peter Mennel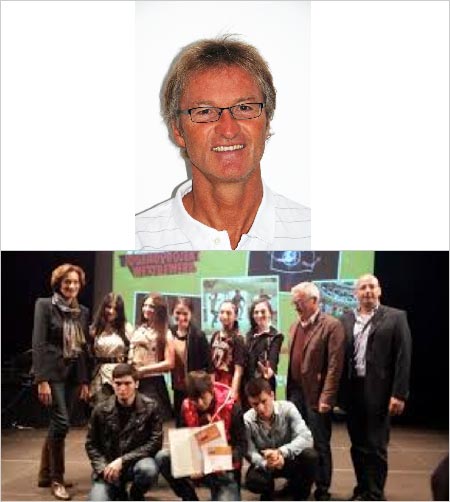 【2】To Gaza (US$1500)
We supported trauma healing for children activity by Dr. Ahmed Tawahina through the $1200 funds from "CrowdFunding" and $300 from Charity Shiatsu in Earth Caravan Bethlehem. This is a total of $1500.
From D Ahmed Tawahina
We could operate the training for the teachers who take care of children with psychological trauma related to the Gaza bombings. . Thank you very much for your support.
Representative ; D Ahmed Tawahina
Address : Gaza, el jundi el majhoul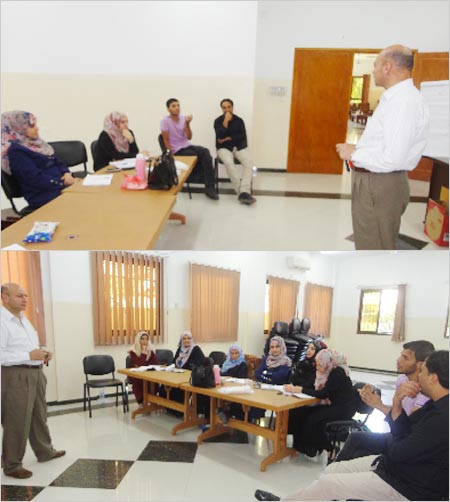 【3】To Rwanda (€1000)
There is a city with no electricity and water service called Mutara 3 hours drive from their capital Kgali. There is a Priory organized by Vietnamese sisters called Mutara Priory. They help women to become independent and support street children. Earth Caravan supported their activities. We sent 1000 Euro to an account called SHARE that is managed by Teruko Saito (74) who lives in Rwanda and teaches music.
From Teruko Saito
This is precious money. We will spend it meaningfully and we appreciate it very much. Thank you so much.
Teruko Saito
To:" Fraternity of little sisters of Jesus" Mutara Abbey
TEL:(250)786779752
Representative : Brin (a Vietnamese sister)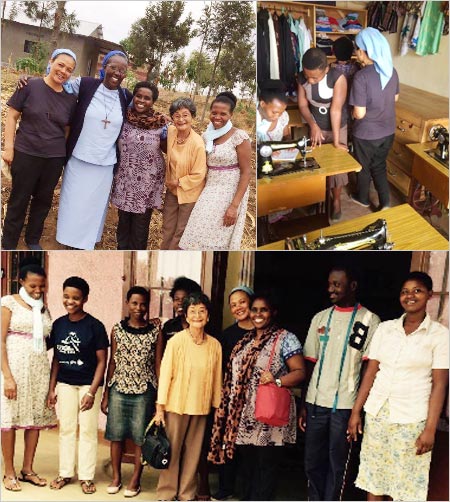 【4】To Nepal (¥100,000)
We supported victims of the tremendous earthquake that hit Nepal. We sent 20kg of rice, 4 kg of 3 kinds of beans as protein source, 3 liters of cooking oil, 1 kg of salt, 500g of tea, 3kg of sugar, 2 bars of soap, and 2 bars of laundry soap to each of 24 families.
From Salasotie Kaneda
"I appreciate you again, all of the victims were very happy to receive your support"
Salasotie Kaneda