Earth Caravan 2016 in Kyoto
| | |
| --- | --- |
| 【date】 | May 3 , 4 |
| 【place】 | At Umekoji Park |
◆Charity market
Many of participants joined the charity market again in 2016. The entire market was embraced by warm and bright sharing energy.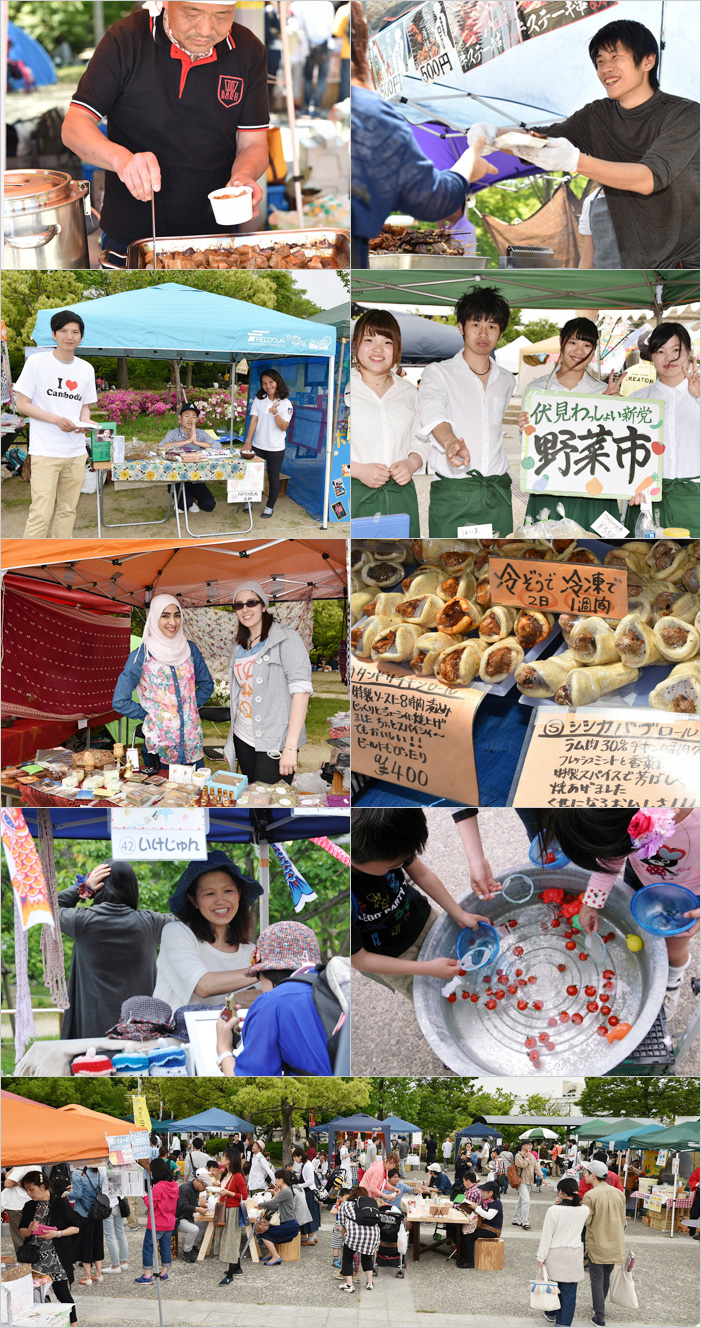 ◆Caravan restaurant
The Earth Caravan restaurant served curry rice free of white sugar and MSG under the motto "No Worry: Safe and Tasty." Everyone who volunteered the event was entitled a to a ticket for a free meal. Many volunteers gave their meal tickets to others to offer them the experience of what the Earth Caravan is all about: sharing and creation of the space (field), which means to take care of the energy of the place where you are.
◆Peace Art・Peace Flame・被爆樹の苗
The shared creation of a painting with wishes for peace created heartfelt exchanges by the participants including disabled people.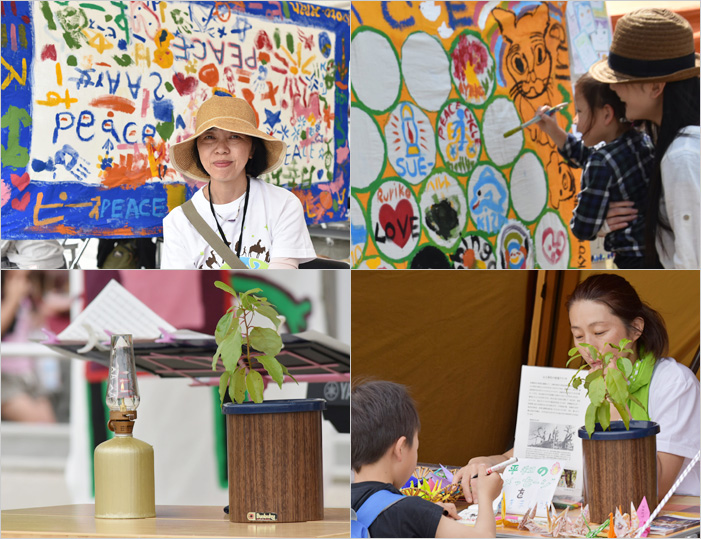 ◆Peace concert
20 artists passionately performed their music and dance. Many visitors joined "The Bon Dance" (a Japanese traditional summer festival dance). The smiles of all were an example of the kind of human future that the Earth Caravan wishes to create.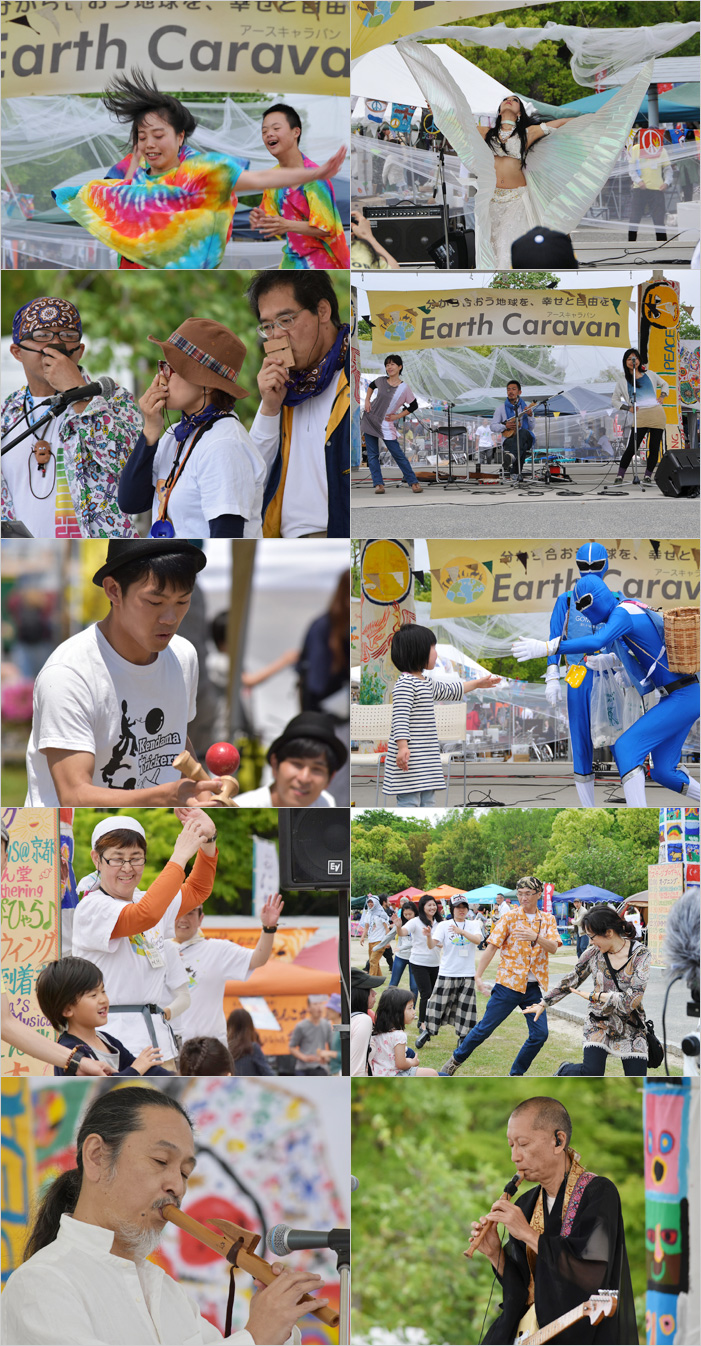 ◆Finale
At the final ceremony, we sung the theme song of Earth Caravan "SHARE!" and interfaith songs with the OSM Gospel ensembles and appealed for the realization of world peace beyond religion.